Flax lords
Are you looking for an appropriate ground cover for your horse or goat stable? Or do you need a stable litter for other stable animals? Perhaps flax lords are the perfect product for you? Do you want to know why? Continue reading. 
Where do flax lords actually came from?
Flax lords originate from the flax plant. Flax plants are built for the production of linen for the textile industry. In this production process, the flax has to be processed to fibers. During the processing the fibers are separated from the core of the flax stalks. These broken cores of the flax plants are the flax lords. These flax lords are thereafter cleaned from dust and the remaining fibers.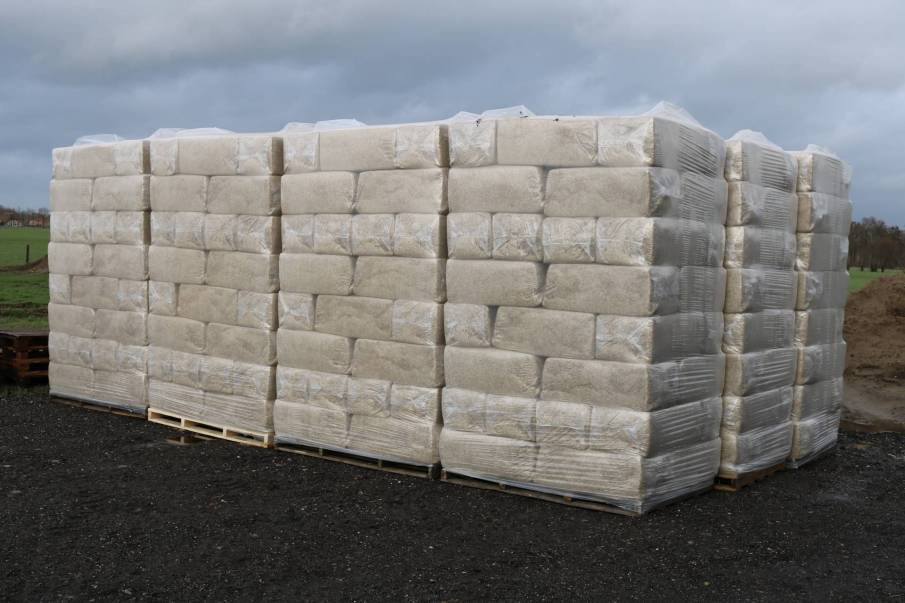 Why flax lords?
Flax lords are 100% vegetable which makes them a perfect and healthy stable litter for horses, cattle, goats, or other stable animals. You will not find any vermin, parasites or other microorganisms in this stable litter. Next to that, flax as a stable litter is perfectly suitable for animals with an allergic respiratory tract, because the flax is free of dust. 
Flax lords are comfortable for your animals, because it will not get crammed and get stuck between the hooves and claws. This is due to the absorbency of the flax. Flax lords absorb 12 times more than straw does. The flax lords suppress the ammonia development for a minimum of 8 weeks, which keeps away unpleasant smells and flies. It also ensures for the animals to stand on a dry surface for a long time. 
Flax lords are not only healthy and comfortable for the animals, they are also very cheap and economical in the use of it. Not only will the flax lords stay dry for a long time because of the high absorption level, normally the animals do also not eat the flax lords. This makes that the stables only need to be fattened every 12 weeks. 
Another big advantage of the flax lords are the enormous reduction of the manure waste. In contrast to straw, sawdust, or wood shavings, flax is composted quickly to an environmentally friendly and easy biodegradable compost. This compost has a neutral PH value, so your ground will not get soured by the compost. 
Finally, the flax lords have the advantage that it will not drift during the sprinkling of the stables and it can be easily spread within the stables. 
Buy flax lords?
We offer the flax lords in bales. These bales are offered on pallets of 42 to 48 bales per pallet, where you need to buy a minimum of 84 flax bales. When in stock, the flax lords will be delivered at your preferred location within 5 work days. It is also possible to deposit the flax lords at your place in quantities of 50 or 100 m3. 
Do you want to buy flax lords or are you curious to our prizes? Request a free quotation!